Photoelectric Sensors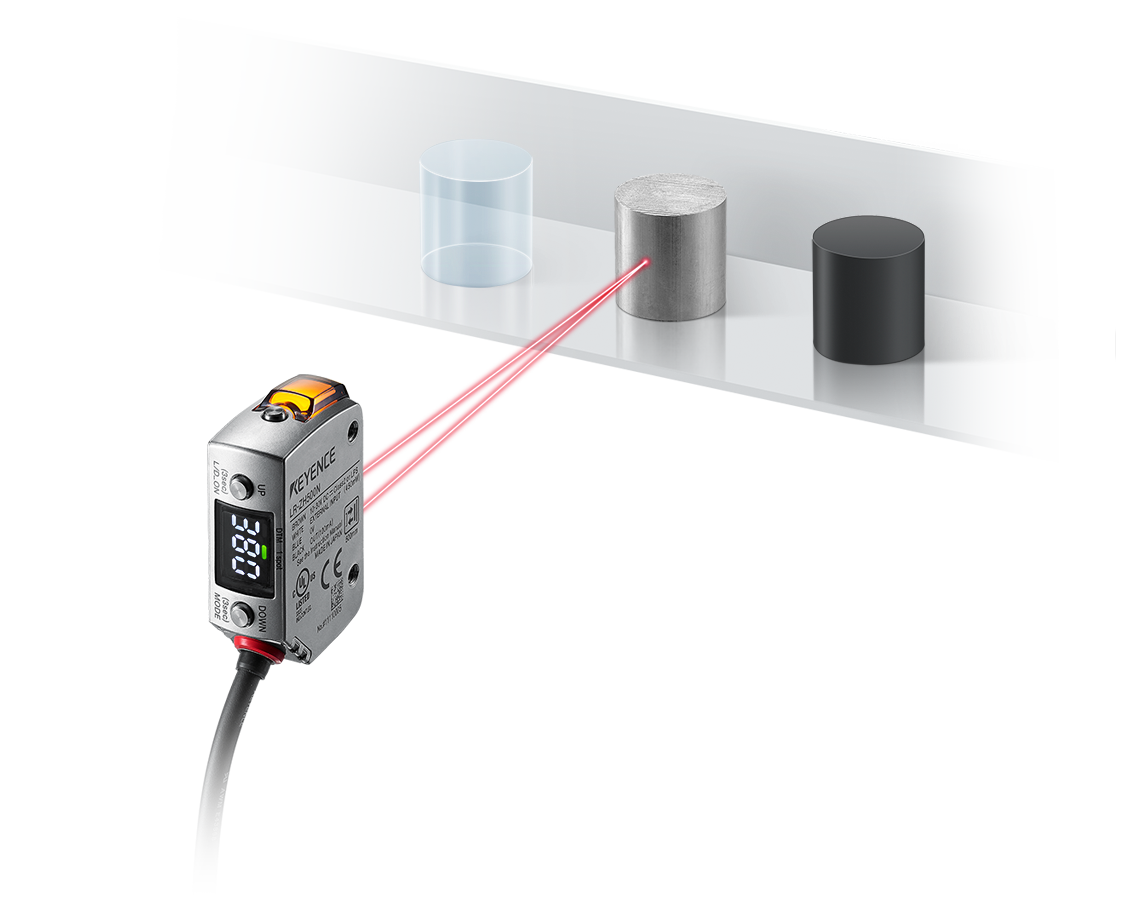 Laser sensors are used for detecting presence based on position or light intensity. Benefits include long range, a visible beam spot, and precise detection. These devices have a small footprint and have options to withstand the most demanding environments.
Photoelectric Sensors
The LR-T Series of reflective sensors represents a seamless fusion of innovative technology and robust functionality.
Features
Superior Detection Capabilities
The LR-T is designed to detect at long ranges while remaining highly stable. This is achieved due to the HS2 technology used, a combination of Time of Flight detection and a custom integrated circuit. Additionally, the interference prevention and Datum Function allow users to maximize this sensors capability in any situation.
Easy to Use
The LR-T Series is simple to install and calibrate. Flexible mounting options, a visible beam spot, push button teach, and an easy to read display allow for quick setup. Even at long distances, constant feedback is provided with the LR-T's highly visible status indicator.
Laser sensor capable of detecting targets based on both position and contrast (detectable distance: up to 500mm).
Features
Best Detection Ability in its Class
The LR-Z's unique U.C.D. Function allows for stable detection of clear, metallic, or dark targets. This series can also detect purely based on distance, regardless of shape, colour, or surface finish.
Durable & Long Life
The IP68/69K rating means the LR-Z is ready for the roughest of factory environments. Wash-down, oil spray, and many corrosives are no match for the stainless steel body. Additionally, physical impact or even overtightening are not a concern because of the highly durable design.
Conventional miniature photoelectric sensors typically do not provide long term reliability due to weak structural design and unstable operation. In order to solve these issues, operation stability features including background suppression and automatic cross talk prevention have been combined with a heavy duty metal housing to create a better miniature photoelectric sensor.
Features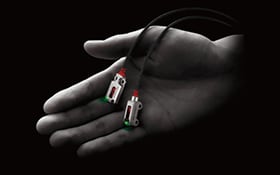 Durable and Long Life
The "hybrid structure" of the PR-M/F features an SUS316L stainless steel body that is also resin filled. The NEMA and IP rated enclosure means these units are highly resistant to oils, acids, and even alkaline detergents.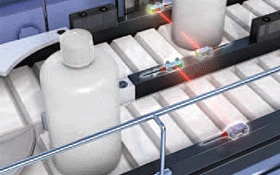 Stable Operation
The PR-M/F Series is designed with Background Suppression and Automatic Cross Talk Prevention to provide highly stable detection. External light or movement will not interfere with the sensor.
In industrial automation, the large majority of general purpose photoelectric sensors are made of plastic. While this design is adequate for certain environments, harsher industrial environments require that these sensors be frequently replaced due to damage. By combining a metal housing with reliable detection capabilities, KEYENCE has developed a durable photoelectric sensor that will provide lasting detection in the harshest of environments.
Features
New Standard for Photoelectric Sensors
KEYENCE is known for durable sensors and PR-G is one of the most durable.
High Power
The PR-G Series has options powerful enough to blast 30m (98.4'). This power also benefits shorter range applications by being able to blast through dust, dirt, oil, etc.
High-power, dual LED-type photoelectric sensors for improved performance and ease of use.
Automatic calibration type. Virtually eliminates all detection and stability problems inherent with conventional photoelectric sensors.
High environmental resistance & cable extension capabilities provide increased installation versatility
The new PX Series heavy-duty industrial photoelectric sensors. Rugged industrial sensors designed for use in harsh environments.
Compact, More space-saving Amplifier-in-cable Photoelectric Sensor
Quick Response Sensor detecting φ0.5 mm
The PZ2 series micro-optical sensors with built-in amplifiers are small, waterproof, and have the ability to detect transparent objects.
Self-contained, Long-distance, Small-spot Photoelectric Sensor with visible light
Separate amplifier photoelectric sensors employing a variety of sensor heads; including ultra-thin compact and chemical-resistant variations.
Separate Amplifier Photoelectric Sensor with head variation
Colour Sensors
This Full-Spectrum sensor features unmatched detecting capabilities that allows it to complete the simplest to the most complex applications with ease.
Features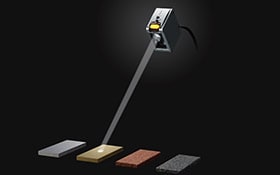 Innovative Technology
The unique technology in the LR-W series allows it to analyse the full light spectrum. This series can detect everything from surface finish differences to colour changes that are hard to see with the naked eye.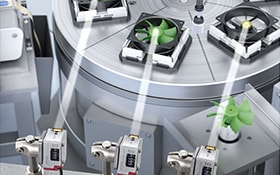 Flexibility
The LR-W features a 500 mm range, an adjustable beam spot, and high enclosure ratings. This allows the LR-W to solve more applications than any conventional photoelectric sensor.
Digital, 7 light colour combinations RGB fibreoptic sensor with 16-bit accuracy. Including a new UV sensor head, lustre detection head, 2-colour digital display and unique colour element detection. Detects targets conventional sensors cannot.
Digital, RGB fibre optic sensor with 2-colour digital display and 3 sensing modes. Detects targets conventional sensors cannot.