Digital Microscopes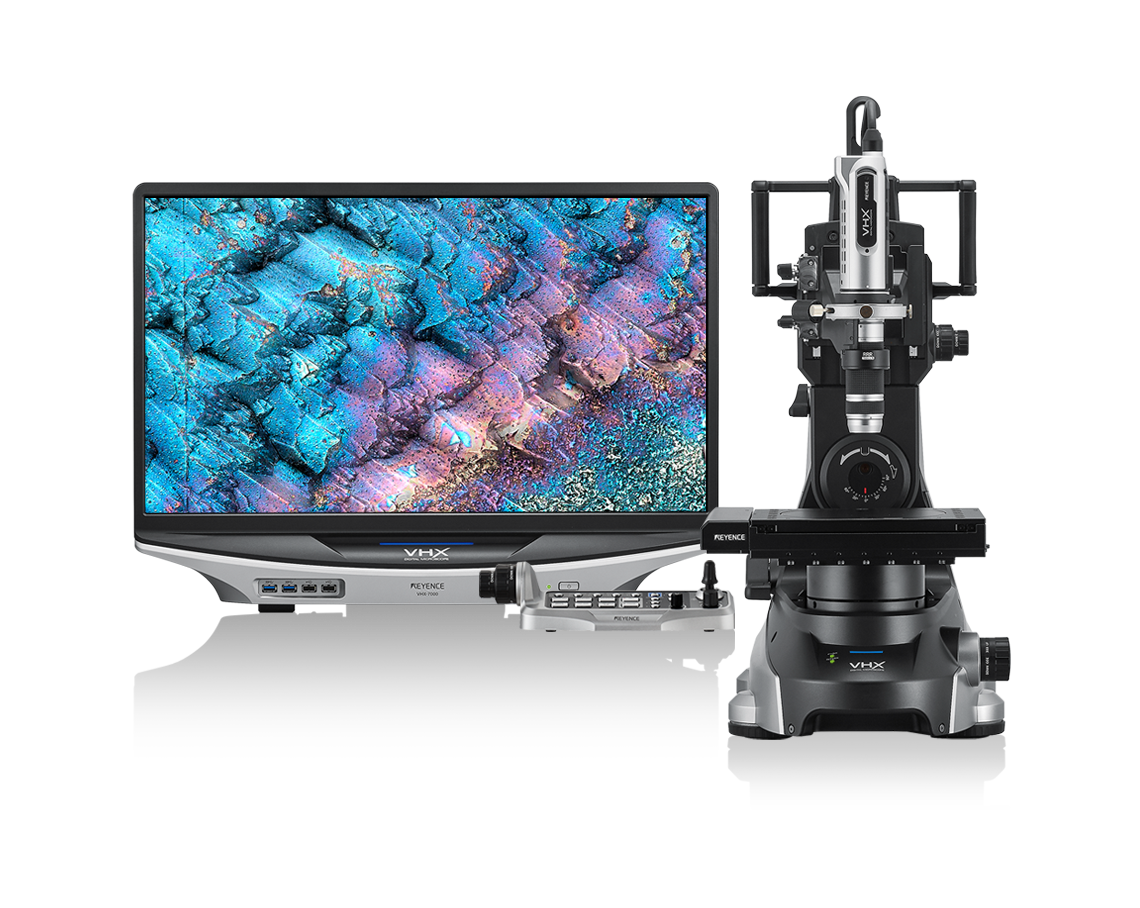 A microscope that can observe uneven surfaces and 3D objects with clear images thanks to its large depth of field and long observation distance. Together with a model that uses a full control system to provide high-resolution observation that rivals an SEM, this lineup includes entry models equipped with frequently used functions. Dedicated lenses that bring out the best performance of microscopes are also available.
Lineup
4K High Accuracy digital microscope capable of capturing high resolution images and measurement data for inspection and failure analysis, at the push of a button.
View, Capture, Measure more intuitively. Easy to use. Entry level microscope. | VHX-970F
The lens unit is comprised of 24 lenses in total, including 13 lenses for the objective section, and 11 lenses for the zoom section. Using a silica lens, the VHX series can correct chromatic aberration.