Safety Laser Scanner
SZ-V series
Safety Laser Scanner
SZ-V series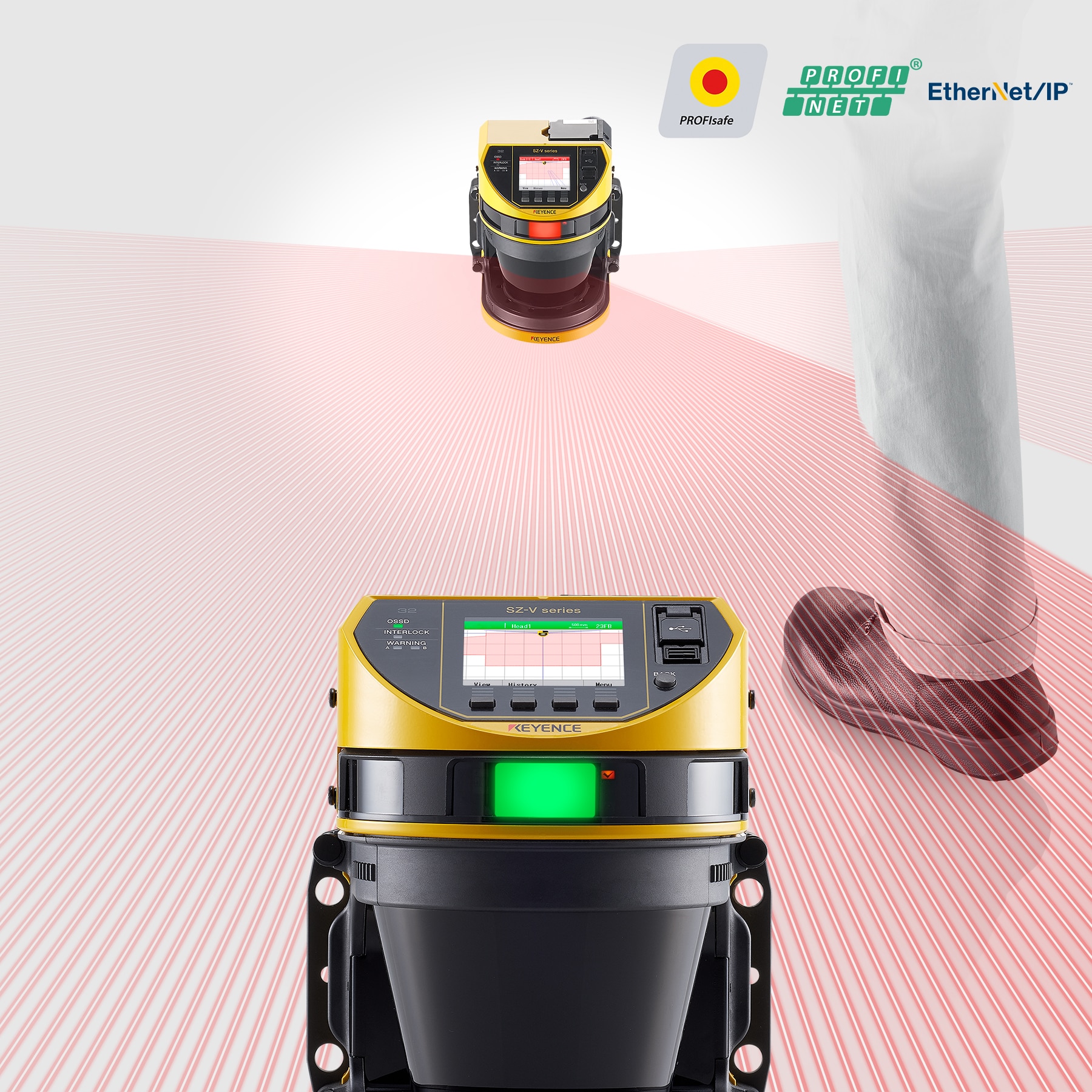 Impressive

27.5'

Range & Increased Resistance to Dust/Debris
Impressive range, integrated camera, detachable display, and more.
Understanding Safety Laser Scanners
Safety laser scanners use time-of-flight technology. Meaning, the scanner calculates position based on the time it takes for the laser to bounce off an object and return to the unit.
Features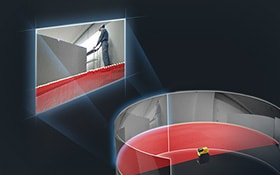 Visual Safety
The SZ-V is the WORLD'S FIRST safety scanner to have a camera built in to the unit. Capture images, and even video, when an object or person enters the protected area.
True Superiority
Features like a detachable display, system memory plug and multi-zone monitoring further separate the SZ-V from other safety devices. Network communication through PROFINET, PROFIsafe, EtherNet/IP® or UDP is also now possible.
Versatile
The SZ-V is very versatile as it features an 8.4m (27.56') protection zone, and 26m (85.30') warning zone. Horizontal or vertical mounting allow for any sort of area or access protection.
Easy to Use
Quickly customise any zone with the easiest software on the market. A simple USB connection is all that is needed and creating a zone is as simple as microsoft paint.