Non-Wetted Electrode Electromagnetic Flow Sensors
FD-M series
Non-Wetted Electrode Electromagnetic Flow Sensors
FD-M series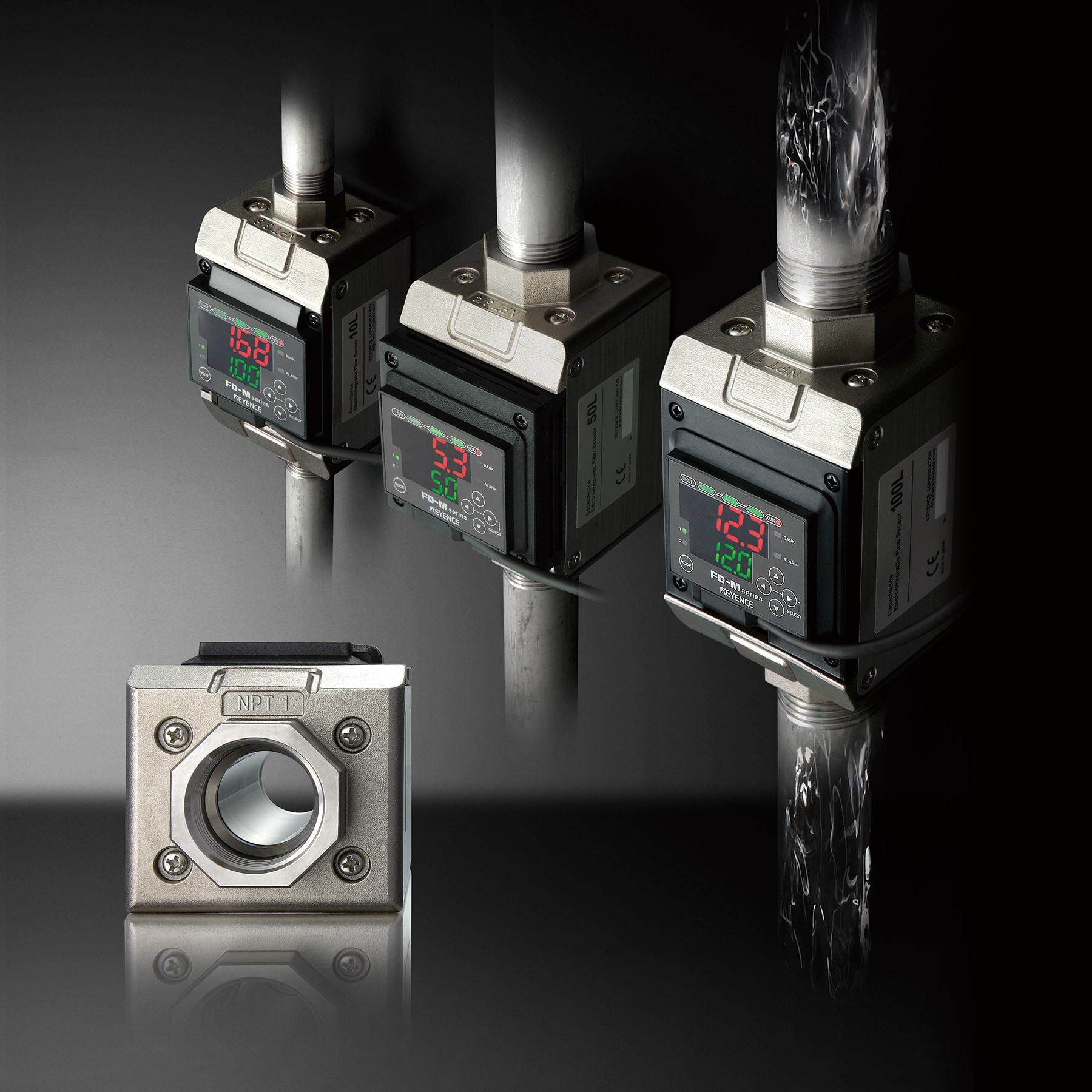 No Obstructions
No Paddle Wheel
No Electrodes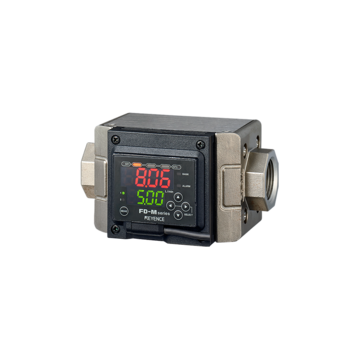 The FD-M Series uses Faraday's Law to determine the flow rate of conductive liquids.
Features
No Obstructions
The FD-M Series leaves behind conventional flow sensing technology where paddle wheels or other obstructions can cause clogging or incorrect monitoring. The FD-M has no moving parts allowing liquid to flow freely while monitoring.
Versatility
The FD-M is commonly used in a wide array of industries such as grinding, injecting moulding, and welding. It is more tolerant than conventional sensors to variations in temperature and fluid type. Additionally, the FD-M's analogue capability broadens the scope of possible applications.
Ease Of Use
This flow sensor features an easy to read display and simple select-and-toggle buttons on the face of the unit. Installation is simple as there are several models available to suit a variety of pipe options.