Digital CMOS Laser Sensor
LR-X series
Digital CMOS Laser Sensor
LR-X series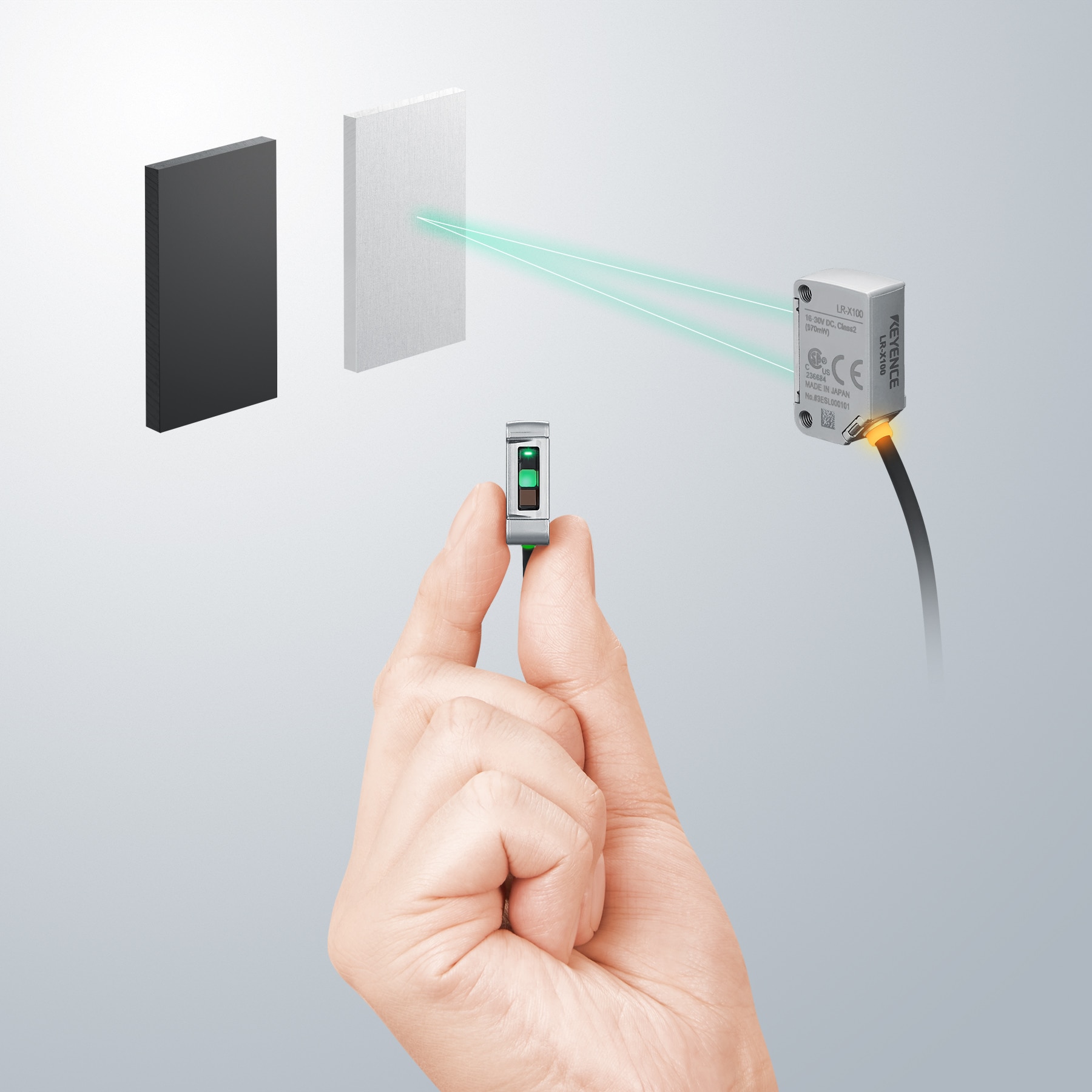 Small Size, Stable Detection
Unmatched stability in a remarkably small footprint
World's first green laser cmos sensor
Detect targets regardless of appearance
Detailed OLED display, set up in minutes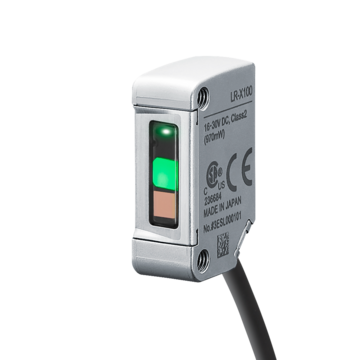 The LR-X Series is a remarkably small laser sensor capable of detecting targets based on position and is unaffected by colour, surface finish, or shape. Impressive durability is achieved with its food-grade stainles steel housing (SUS316L), high IP ratings, and guarded cable. Position changes as small as 0.5 mm are possible, along with automatic and real-time intensity adjustment to ensure stable detection on any target.
Features
Compact & Robust Design for Use Anywhere
Whether building a new machine or retrofitting an older one, the ultra-compact size of the LR-X Series makes it easy to integrate into any space. The metal housing and rugged design also ensure it will last in any environment.
Stable Detection of Any Target
Minimum Detectable Position Change: 0.5 mm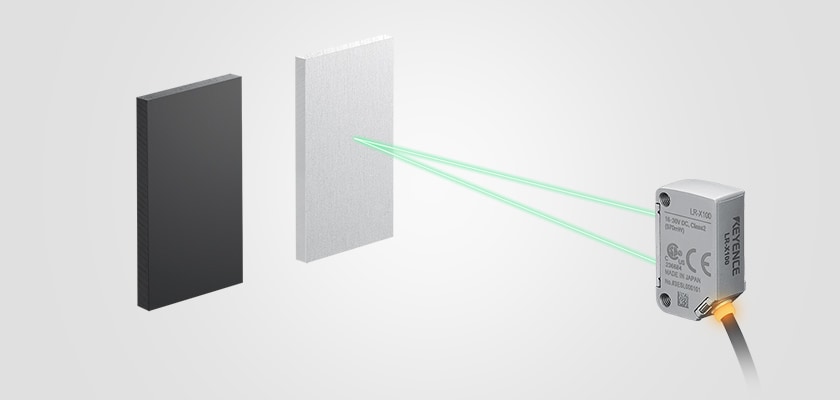 The LR-X Series detects targets based on position, not light intensity. This allows for stable detection of targets regardless of colour, surface finish, or shape. This allows the LR-X Series to be used in a wide variety of applications, including those with small position changes.
Shiny Metals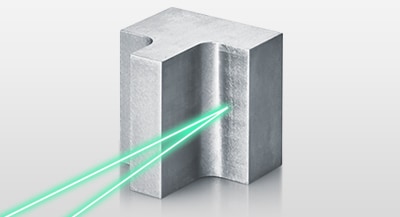 Rounded Surfaces
Black/Dark Targets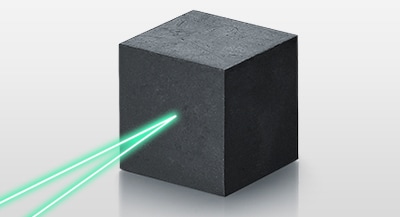 Varied Colours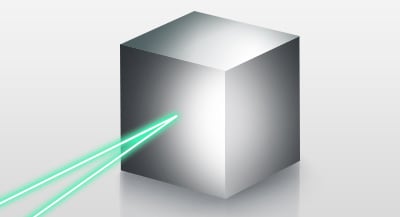 Angled Targets
Unmatched Ease of Use
Never guess at what a menu or setting is trying to say again! The LR-X Series features an intuitive OLED display, which spells things out with perfect clarity. From set points to menu settings, understanding a sensor has never been easier.
Integrated Impact/Bump Alarm
Industry's First Sensor with Gyro Monitor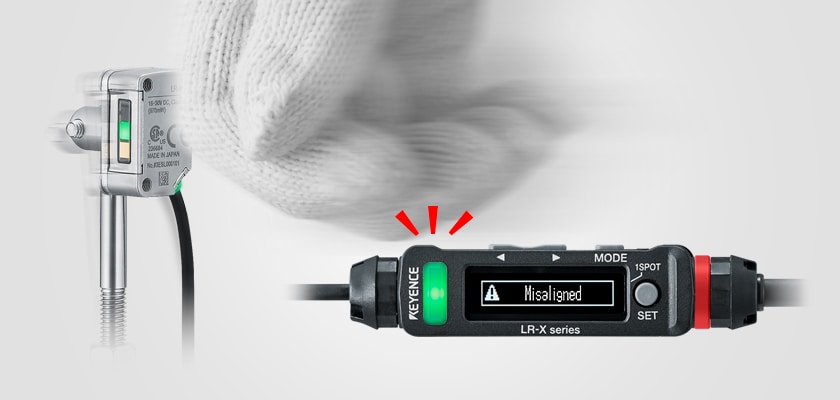 Stable detection can quickly be compromised if a sensor is bumped or hit out of alignment. Luckily, the LR-X Series features the innovative gyro monitor, which can immediately alert users to impacts that could cause misalignment.