3-Axis Fibre Laser Marker
MD-F series
3-Axis Fibre Laser Marker
MD-F series
Impressive Marking Capability
High-power fibre laser technology provides major reductions in marking time.
The compact size and rugged construction ensure that the devices can be installed in any environment.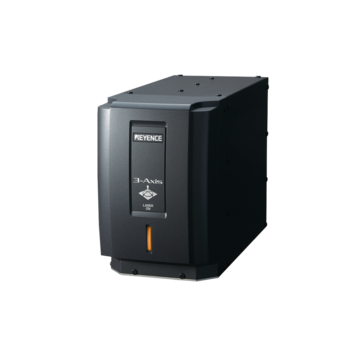 3-Axis control high-power laser
Ultra high-speed marking on and processing of metals
Features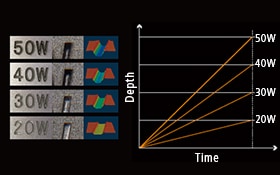 High-Power Fibre Laser Technology
In addition to the 30 W model, a 50 W model with best-in-class output has been added to our lineup. High-power fibre laser technology leads to remarkable improvements in marking time, production efficiency, and quality.
Scanner Controls to Match Your Application
The MD-F Series makes it possible to select the optimum laser scanning control to match the application. The optimum marking parameters can easily be selected for the material and content being marked. This makes it possible to improve marking time and quality in nearly every application.
Compact, Fanless Marking Head with IP64 Rating
The MD-F Series provides extremely high output power in a compact design. The natural air cooled system offers a completely sealed, fanless structure. The internal components of the MD-F Series are not affected by hazardous elements such as dirt, dust, water, and oil mist. This gives the MD-F Series environmental resistance that allows for its use in the harshest manufacturing environments.