High-Intensity Smart Ring Illumination The lineup of camera-integrated lighting covers a wide range of applications.
CA-DEx10X (For VS Series)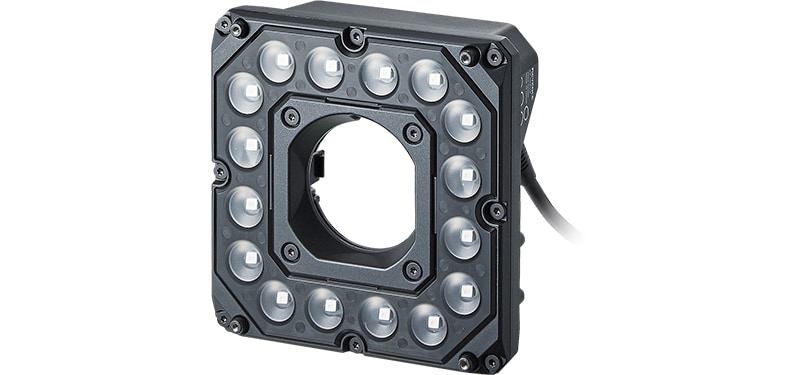 Ultra-bright, high-performance illumination with snap-on installation
The VS Series smart ring light includes a variety of functions, including LumiTraxTM for optimal image creation, and overdrive lighting that enables illumination 20 times brighter than conventional lighting—all in a smart design with one-touch installation that eliminates the need for separate mounting.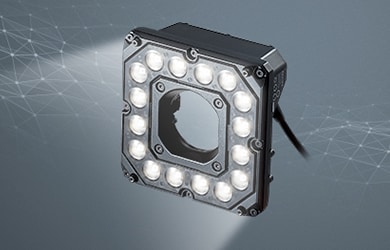 Overdrive lighting
The lighting includes large capacitors and smart charge control circuitry, enabling overdrive capability that increases the lighting to 20 times that of conventional lighting. Overdrive charging and discharging is optimised, making it available with standard 24 V and PoE power methods.
Normal illumination
MAX illumination
[Imaging conditions] Shutter speed: 1/2000 s, LWD: 200 mm
Four colours to choose from
The lineup includes white, blue, red, and near infrared lighting. The wide selection makes it possible to select the optimal lighting for a wide range of inspections and product types.
CA-DEW10X
(white)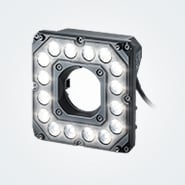 CA-DEB10X
(blue)
CA-DER10X
(red)
CA-DEIR10X
(near-infrared)
Dedicated attachments
Protective and polarised light attachments that easily attach to the smart light are available.
Polarised light attachment
OP-88807
Protection attachment
OP-88808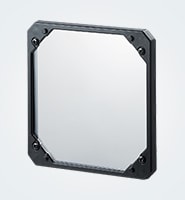 Flicker-free lighting
Flash intervals that are not easily perceived by the human eye help reduce glare and allow for imaging that is not affected by ambient light.